Description
The Rab Womens Power Stretch Pro Pants are warm and cosy full-length leggings for active use in the coldest conditions. They are ideal for ice and winter climbing, skiing, winter fell running, bivving or winter mountain biking use. They can be used alone or directly under shell pants for providing added leg insulation.
Constructed from Polartec Power Stretch Pro fabric with a four way stretch that hugs the body providing unrestricted movement and is made up of two layers. The durable and non-pilling nylon outer layer has a smooth finish maing them easy to layer under other garaments and when worn alone, offers good wind resistance. While the inner layer is soft against your skin, it wicks moisture quickly, keeping you comfortable, warm and dry. Flatlock low bulk seams ensure no chafing and a wicking elastic waistband keeps you comfortable when your working hard.
Rab Womens Power Stretch Pro Pants Features
Polartec Power Stretch Pro with a durable nylon outer face fabric
38% nylon, 53% polyester, 9% elastane
Flatlock low bulk seams
Moisture wicking elastic waistband
Fit:

Slim

Weight:

217g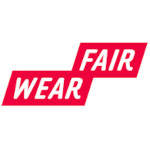 Fair Wear
Rab work with Fair Wear to improve working conditions at their partner factories.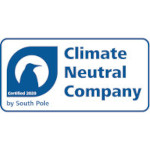 A Climate Neutral Company
Rab are committed to becoming a Net Zero business by 2030
Video Content
Rab® and Polartec® Fleece from Rab on Vimeo.
Size Guide

Rab Women's Trousers
Your Body Measurements in Inches:
| Size | Waist | Hips | Leg |
| --- | --- | --- | --- |
| UK 8 | 26" | 35" | 30" |
| UK 10 | 27" | 37" | 30" |
| UK 12 | 29" | 39" | 30" |
| UK 14 | 31" | 41" | 30" |
| UK 16 | 33" | 43" | 30" |
Customer Reviews of Rab Womens Power Stretch Pro Pants
Rab Womens Power Stretch Pro Pants Review
Pat Middleton
Verified Buyer
I've been buying these Rab power stretch pants for a number of years now and I love them and wear them indoors and outdoors throughout the winter. You don't need to be a massive "out doorsy type" just someone who like to stay warm and dry. I always wash them buy hand and spin them on a gentle spin, they dry in no time. I've recommended them to friends and family and they have all been happy with their purchase. Well worth the money.
Rab Womens Power Stretch Pro Pants Review
I bought these because was I looking for an alternative to my usual Ronhills-plus-thermals that would be equally flexible and comfortable.A quick Google search overwhelmingly recommended this product. As I am between a 10/12, I ordered 12, but was surprised to find them slightly loose, so I returned them and ordered 10s which were a good fit. So if in doubt, size down.
These leggings are extremely comfortable and warm, the fabric being of a good thickness and weight as you would expect for the price. The inside of the fabric is soft and fleecy and lovely to wear.So far I have only tested them on a short day out in The Malvern Hills, but it was a cold, persistently drizzly and very windy January day and I was impressed with how they performed. The drizzle did not seep into the fabric and my legs were always warm and cosy. I'm pretty sure that I have found a new favourite piece of kit!
I was also impressed with the competitive pricing, prompt delivery and quick refund on the pair I returned.
1 of 1 customers found this helpful.
Rab Womens Power Stretch Pro Pants Review
These wrap pants are so cosy. I wear them all the time every day in winter. Could do with being a tad longer.
2 of 2 customers found this helpful.
Rab Womens Power Stretch Pro Pants Review
I bought these for a two month trip to Nepal in autumn/winter 2015.I knew we were going to be cold and I especially wanted something to sleep in that was warm in the tent.For general insulation under trousers I normally wear merino, but these were even warmer - especially if you are not moving around a lot and producing heat.A real classic piece of gear which I know I will keep coming back to.Agree with the other reviewer who said that they outer seems stronger/more robust than normal fleece.Definitely so.
1 of 1 customers found this helpful.