In the beginning there was skiing...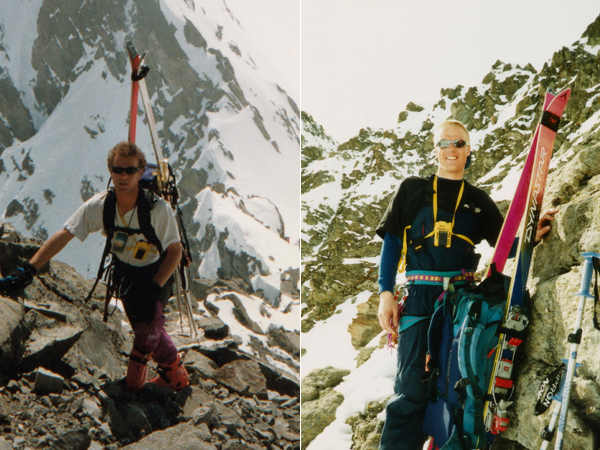 Jake and Stu both worked in ski shops in Meribel during the winters of the mid 90s and worked for a paragliding school in North Yorkshire in the summers. The paragliding school also had a shop and did mail order. As pretty typical ski bums looking to make ends meet without losing too much skiing time we had washed dishes, sold fleece hats and taught a bit of skiing and boarding. As we progressed from skiing into ski mountaineering, we discovered that it was difficult to find the kit in the UK and even more difficult to find someone who had used it. It wasn't long before we connected the dots and in 1998 we began to sell kit.
For a few years we had a printed mail order catalogue. We existed on word of mouth sales and part time employment. We sold avalanche safety kit to the locals in Meribel and through friends in others resorts. Along with the kit we offered training on how to rescue people and a bit of avalanche avoidance information. We skied a lot and tested our avi gear a couple of times!
2001 was the year it all changed. Foot and mouth disease effectively shut the outdoors and along with it went our summer employment. The resulting void was filled with a copy of 'Dreamweaver' and an idiots guide to websites. By the end of the summer we had a new website and a new catalogue. A good snow winter and the off piste carver ski evolution meant more and more people wanted avalanche safety and touring gear and we were there to help them, both on the new 'world wide web' and in person at various ski shows.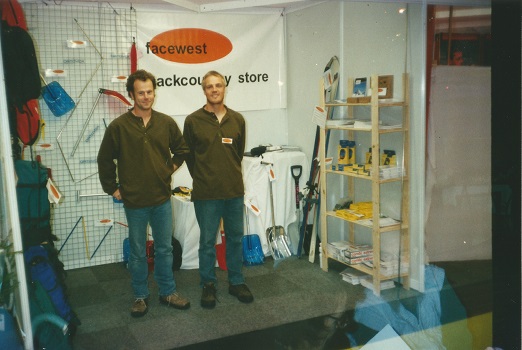 In only 2 years the catalogue went out the window and we were a full time internet business. When I say full time, obviously we still skied 5 months of the year and operated mainly out of Meribel with a UK dispatch operation (thanks to all who got roped into that). We have answered our diverted phone in bubbles and on chairlifts, in the middle of the night whilst on Canadian ski trips and tied off on crags whilst winter climbing in Spain and would like to thank all those customers who tolerated that and especially those who thought it was a good thing.
In 2002 after 10 years of winter seasons, and 4 years of running Facewest from a rented flat we set up some premises and took on our first employee. We toyed with opening a bricks and mortar shop but decided that distance selling technical gear was what we were good at and what we would stick to. Backcountry ski gear went from strength to strength and avalanche safety gear became more mainstream, along with more customers came more competitors. We expanded our range beyond ski hardwear to include most things you would find in a good independant outdoor shop without losing our commitment to only selling premium products for demanding users.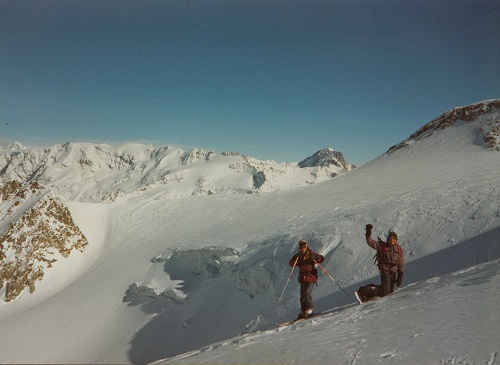 Since then Facewest has grown from the 3 of us in a house to 9 of us in a warehouse / office. To grow the Facewest team we have looked for people who share our passion and dedication in adventure sports, so that we can continue to offer our customers the correct level of service and advice that they need to for their adventures. With so much varied experience between us, we can be sure of stocking and recommending the right selection of products. Products from brands that we are confident to use in demanding situations, products that offer 'value for money' rather than a 'low price'. We strive to be a good traditional shop with knowledgeable staff, good stock, great customer service and keen prices. The fact that we are online only should not degrade your experience one little bit. We continue to ski, climb, bike, fly and run as much as we can so that our product range keeps pace with new technologies and developments. We offer the best prices we can without sacrificing the excellent customer service that our demanding customers deserve. We still love what we do and we still get out and lay down tracks like these.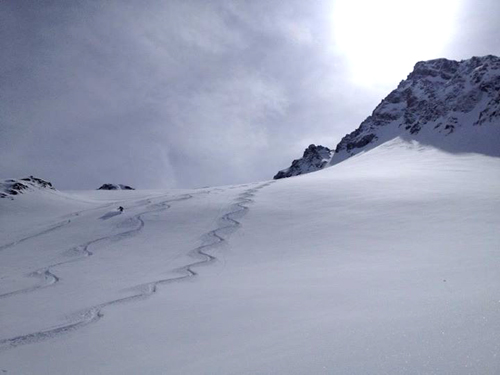 If you have shopped with us before then thank you, and if you are considering doing so for the first time then please test us out, you won't be disappointed.