Description
Rab Braces use a soft elasticated webbing to ensure day long comfort and support. Each of the four attachment points use opening plastic clips that are quickly attached to the Rab Spire Pants or the Rab (men's and women's) Vapour-rise Guide Pants.

Rab Braces Features
4 point attachment
Quick release clips
Soft elastic webbing
Fit to Spire or Vapour-rise Guide Pants
Weight:

60g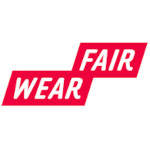 Fair Wear
Rab work with Fair Wear to improve working conditions at their partner factories.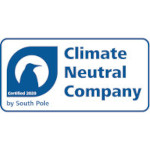 A Climate Neutral Company
Rab are committed to becoming a Net Zero business by 2030
Customer Reviews of Rab Braces
Rab Braces Review
Glenn Morris
Verified Buyer
Very simple and basic and seem to work OK. However, the hook to connect to the loop on the trousers is pretty poor and slips off every time they're not under tension. A double hook, like those on Lowe alpine packs would have made this much better.
1 of 1 customers found this helpful.
Rab Braces Review
Well, they are braces and work as advertised. They also fit the old Latok waterproof trousers, which makes for a nice upgrade (together with patching all the holes from crampons).