Description
The Ortovox Gronland Mitts are classic Dachstein style boiled woollen mitts. These are the ultimate old-school handwarmers, much beloved by everyone from Scottish winter climbers to Everest summiteers. These are the perfect mitts to keep in your pack and slip on over a pair of thinnies at cold belays or when the temperature really starts to drop. They're also great for ski tourers in the coldest conditions when combined with a shell over-mitt.
Boiled Wool Construction
These mitts are knitted massively oversized and boiled to shrink the wool fibres together into the tightest knit possible. This gives the wool an almost felt-like feel and appearance and makes them seriously warm even when they get wet.
Gronland Mitts feature no membrane and as such are not water or wind-proof but when used on snow the outside of the glove frosts up and forms a protective layer keeping the wind and moisture at bay. Counter-intuitively with these mitts snowy hands can be warmer hands.
Facewest Note: Customer feedback suggests that these gloves size somewhat large. For a standard mitten fitting then you could easily take the size below the one suggested by the size chart.
Weight:

140g
Size Guide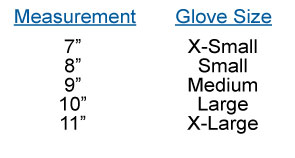 Customer Reviews of Ortovox Gronland Mitt
Ortovox Gronland Mitt Review
I purchased these mittens for my 14 years old daughter to use when participating in school outings; we live in northern Norway and boiled wool mittens are the only safe bet when it's cold and you might get wet. I don't knit myself, so my only option was to buy some and these were among the few I found.
My daughter has used the mittens in -13 Celsius, and she only got a little cold on her thumbs. When tucking her thumbs inside with the rest of her fingers, she was no longer cold.
For added protection, I've purchased wind mittens to use on the outside.
The wool is not quite as dense as home made boiled wool mittens, this is why I've not given them a 5 rating.
Plus points: * Warm, even in cold (Norwegian cold!) and even when wet. * Cheaper to buy from Facewest than what was available in Norway, even including freight. * Quick order handling; I received the mittens within a week.
Ortovox Gronland Mitt Review
Its a decade or so since I last used Dachstein mitts. These ones seem slightly less dense than the ones I remember but still lovely and warm. The other review comments about sizing are still true - go for a size or so below your usual and measure your hand carefully. I'll be using them with Goretex over mitts but it is good to know they'll work fine without these if necessary, even if wet. Roll on a cold winter for a proper trial, but I'm pleased with the quality and once you get the sizing right these are a great mitt.
Ortovox Gronland Mitt Review
I like to hike the scandinavian countries and the higher mountains. Last time in Iceland the weather turned for the worse with a snow storm and insane winds.I had a light pair of gloves that was really well but my hands were completely frozen in the end. Bought these as a back up glove, something that was cheap, basic and sturdy and would keep my hands warm even when wet. This glove meets all these criteria!I deducted 1 star because of the fit. My hands are basic. None of my fingers is longer or anything and measured it according to the table. At the thumb it fits fine but the glove is really long at my fingers (2 cm more).So dexterity with these gloves on will be 0.Will use them over my light, tight fitting gloves and take off when need to do something.
Ortovox Gronland Mitt Review
Not so great in the rain (they're still quite warm but not very comfortable) but superb when it's very cold. As is now well known, the sizing is way-out & I've not yet found the guts to put them in a hot wash to shrink them down, but they still work for me - especially for wearing over gloves on really cold days on the bike.Mittens are always going to be warmer & easier to put on (with cold fingers) than gloves, but obviously you sacrifice some dexterity.Not completely suitable for cycling as there's no grip & no chance of anything requiring fingers, but if it's really cold, I would use them for this (simply bc they're so warm & finding a really warm cycling glove is very challenging). Best use for them though is for (truly) cold-weather walking - then I think they're in their element & really great. Love the way they extend well over my wrists & up my arms!
Ortovox Gronland Mitt Review
Bought as a backup pair of gloves after getting severely cold hands mountaineering in the snow in Snowdonia in February having soaked through two traditional pair of ski-mountaineering gloves in one day. I chose mitts over gloves because they are easy to get on even with very cold hands and, as wool, are warm even when wet.Pros: warm when wet; feel comfortable on; better warmth between fingers in mitts than gloves, especially when trying to recover chilled fingersCons: As per the instructions, check your size before ordering. Work better in snow than rain given lack of waterproofing so have them as a back-up rather than main pair of gloves. Have added elastic wrist loops to prevent loss if dropped, especially at night.
Ortovox Gronland Mitt Review
Tracey Lyman
Verified Buyer
Wickham Bishops, Witham Essex
I have now purchased two pairs of these mitts, they are so warm and substantial. I had borrowed a pair from my brother when skiing earlier in the year and they were ideal in really cold temperatures, so was really glad to find them on the facewest site to be able to buy my own.Sizing is a bit of a strange one with these, so you may need to buy a size smaller than you think.
Ortovox Gronland Mitt Review
Got these to use under outer shells when skiing. Worked well and kept fingers warm. Would agree with other reviews that they are sized big and could probably go one size smaller than sizing guide suggests.
Ortovox Gronland Mitt Review
Paul Hudson
Verified Buyer
Bought after reading an article explaining how to use them as a layering system - works a treat layering over my gloves. Regarding size be careful - mine fit the width of my hand, but are way too long. Suppose not really an issue as I'm more concerned with warmth rather than dexterity.
Ortovox Gronland Mitt Review
Patrick Stevens
Verified Buyer
I purchased these gloves to go inside a thin outer mitt and to use whilst cycling to work in Sweden. Last year was down to minus 22 degrees C and I vowed to purchases some new gloves or pogies from Alaska. Whilst this year is very much milder than last I have had to venture out some early mornings with sub zero temperatures and a strong wind. I suffer very easily with the cold and my hands can go numb and white in plus temperatures so for me a warm glove is essential. These gloves are amazingly warm on their own and when used with a waterproof outer they are as good as a pair of mitts 3 times as expensive. For £22.00 you cannot go wrong! I totally agree with the other reviewers that these mitts are a tad on the large size BUT i find that allows my hand a chance to move around inside and keeps the fingers warm. I wouldn't recommend these mitts if you need dexterity or fine motor skills but for me they are perfect for pulling on the brake lever and using gears.
I am trying to think of a downside to these mitts and can't really come up with one so overall a top product.
Ortovox Gronland Mitt Review
Fraser Smith
Verified Buyer
This was a direct replacement for a pair that I have had for quite a few years now. They had shrunk little by little due to being dried off over radiators which I didn't think would be a problem as they are boiled in manufacture. Unfortunately I hadn't read the instructions that say you shouldn't do that so be warned. They are great mitts for use in snowy conditions and the more snow on them the warmer they are. I'll be more careful with these!
Bonus is the shrunk ones are now a good size for my wife and being shrunk are even thicker than they used to be so even warmer.
Ortovox Gronland Mitt Review
Tom Rowley
Verified Buyer
I've had several pairs of Dachstein style mitts, and they are simply brilliant! Because the wool is boiled they really shrink down to produce a really comfortable to wear fit. It also makes them relatively wind proofed compared to other fabrics available. One huge advantage is because they are wool, even if they are soaking wet they stay warm, and they dry very quickly. If combined with a good outer mitt then this makes them even warmer.In terms of weight they are nice and light, however if its dexterity that your after I'd stay away.One thing that I do really like about them is that they come well up over your wrists and keep them warm as well as your hands!