Description
Rab Vapour Rise Gloves are a light and breathable softshell gloves that use Vapour-rise technology, making them ideal for use in all but really cold conditions. Constructed from Matrix stretch nylon with a DWR coating, making the gloves durable, light, weather resistant and also very breathable. Inside a micro-fleece lining provides a degree of insulation along with very fast wicking properties. This combination makes the Vapour Rise Glove perfect for the active user, ideal as a ski-touring glove in milder conditions or as a good mountain walking glove.
Featuring a leather palm to enable you to maintain a really firm grip of your poles or axes. The adjustable hook and loop cuff ensures a secure fit preventing unwanted snow and ice from getting in.
Rab Vapour Rise Glove Features
Matrix stretch outer with DWR
Wicking micro-fleece lining
Leather palm
Hook and loop cuff closure
Weight:

90g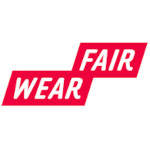 Fair Wear
Rab work with Fair Wear to improve working conditions at their partner factories.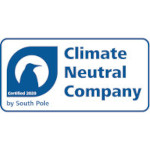 A Climate Neutral Company
Rab are committed to becoming a Net Zero business by 2030
Size Guide

Rab Glove Sizing
Hand Length: Measure from the wrist to the top of your middle finger.
Palm Circumference: Measure around the fullest part of the hand; around the knuckles and excluding the thumb.
Your Body Measurements in Inches:
| Size | Hand Length | Palm Circumference |
| --- | --- | --- |
| Small | 6.5 - 7" | 7 - 7.5" |
| Medium | 7.5 - 8" | 8 - 8.5" |
| Large | 8.5 - 9" | 9 - 9.5" |
| XL | 9 - 9.5" | 9.5 - 10" |
Customer Reviews of Rab Vapour Rise Glove
Rab Vapour Rise Glove Review
These are excellent gloves and my fourth pair of them over six years or so; only one pair has died due to long days on rough rock the others are going strong. I use them in summer and winter. They are just right for cool, wet days. As a member of the Association of Mountaineeing Instructors, I use them regularly for guiding scrambles and they stand up to the rigours of regular forays into the Cuillin. They withstand showers but don't claim to be waterproof (no gloves are for long) so I often carry two pairs with me so I can change halfway through a wet day, which I'm often out in for work. I find them just the right level of warmth most of the time and if my hands start getting cold I wear pair of thin liners underneath. On very cold days I'll opt for a thicker pair of gloves once intensity levels ease. If they are too warm, then I'll usually be fine without any gloves at all. They fit my hand shape well and I find them very dextrous; it's easy to manage ropes and climbing gear while wearing them. The leather palm is particularly helpful for holding ropes and resisting abrasion. The conductive forefinger in this newer model is very welcome for taking photos with a smart phone but I did personally prefer the brighter colours of the previous model.
1 of 1 customers found this helpful.
Rab Vapour Rise Glove Review
Fantastic glove for ski touring. Not 'very' warm so have a OR shell mitten that I put over them in cold weather or if carrying axe in cold weather. Recent 8 days touring in good weather meant they were sufficient for 90% of time, particularly when working uphill.
Very dextrous - no problems making transitions with skins on/off or doing boots up. Appear to have moulded to my hands very quickly.
Rab Vapour Rise Glove Review
This is an excellent softshell glove for intense activity in the cold, like ski touring which is what I bought them for. The palms are covered in leather, making it much more resistant - I had several softshell gloves that pretty much disintegrated after afew trips - ski touring is hard on gloves, there is a lot of friction from poles, then you have to manage equipment like crampons, maybe climb, etc. A simple softshell glove will not last. I liked them so much that I bought one more pair for my wife.
Make sure you don't rely on these in non-active cold weather, this is NOT a warm glove - I wore them in +2C just sitting around and I could feel the cold, they're not for that.
Rab Vapour Rise Glove Review
This appears to be a lightweight, warm and hard-wearing glove that will be ideal for a variety of activities in anything but sub-zero temperatures. Recommended.