Description
The Bridgedale Womens Coolmax Liner is shaped specifically for the women's foot and is worn beneath hiking or ski socks as a baselayer. Designed to wick moisture from the foot ensuring all day comfort.
A liner sock will actually reduce friction between the sock and skin of the foot, instead this friction or rubbing is between the liner and outer sock, so if you're suffering from blisters or sore feet then a liner sock may actually help.
Liner socks on their own also make great summer weight socks when worn with approach shoes or in fact with your every day shoes around town.
Please note there are TWO pairs per pack
Bridgedale Womens Coolmax Liner Features
Moisture wicking performance for dry feet
Fine knit Coolmax microfibre helps prevent blisters and soreness
Promote hygiene and cleanliness
Colour:

Navy
Fibre content
53% Coolmax/polyester
32% Nylon/polyamide
13% Edurofil/polypropylene
2% Lycra/elastane
Size Guide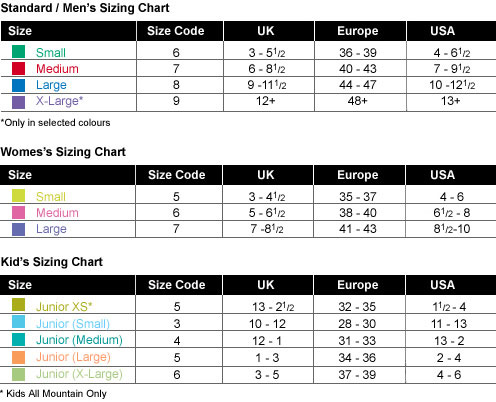 Customer Reviews of Bridgedale Women's Coolmax Liner (2 Pairs)